Bruce Honda Donates to Canadian Cancer Society
21/07/16
Bruce Honda Donates to Canadian Cancer Society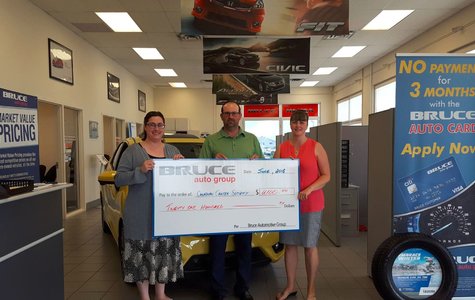 Bruce Honda was pleased to donate $2,100 to The Canadian Cancer Society in the month of June with help from our customers who purchased 42 new vehicles. $50 of each purchase was donated to the Cancer Society.
Pictured are Niki Lewis and Myla Doucette with The Canadian Cancer Society accepting the donation from Derek Boudreau, General Manager of Bruce Honda.
To learn more about Bruce Honda's charitable efforts and what you can do to help, contact Bruce Honda today!
YOU MAY ALSO BE INTERESTED IN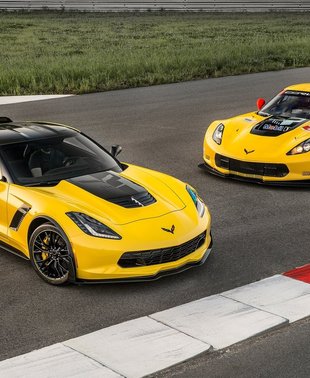 NEWS
19/04/16
This is the epitome of Sunday road trip adventuring or weekend track warrior outings. The Vette will do it all, and do it in stride.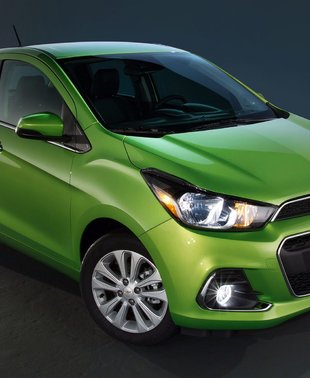 NEWS
27/04/15
It's a more serious fourth generation of the Chevrolet Spark that has been unveiled at the New York International Auto Show and that will go on sale later this year.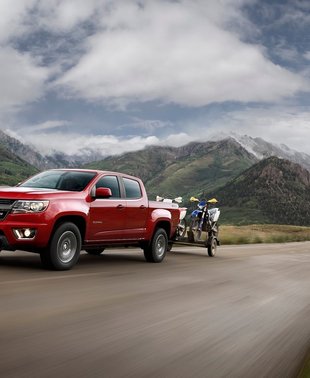 NEWS
13/08/14
''The 2015 Chevrolet Colorado is a truck that is meant to "have strong appeal for people who know they want a truck, but want one that is easier to manoeuvre in traffic and easier to park at work...
View All News & Videos