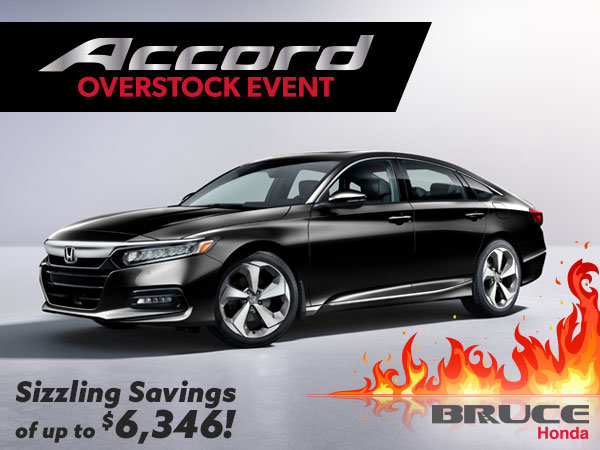 Attention Value Shoppers
Sizzling Savings on Surplus Sedans!
Right now, get never-before-seen discounts on all remaining 2018 Honda Accords – with savings of up to $6,346!
With gas prices running low, the demand for SUVs and trucks has surged, leaving us with a first time ever surplus of new Honda Accord sedans.
The 2018 Accord is no ordinary sedan – it was awarded the North American Car of the Year by the Automotive Jouralists Association of Canada. These Accords are top rated for their comfort, handling and fuel economy.
If you are a value shopper or looking to upgrade your ride, this is an unprecedented opportunity to get a no compromise vehicle – the best of the best – at an unbeatable value.
We're pricing all remaining 2018 Honda Accord Sedans to move. They won't last long at this price.
Compare it to your current ride by Test Driving one today!