2015 GMC Canyon: The Return of the Midsize Pickup
August 11 2015,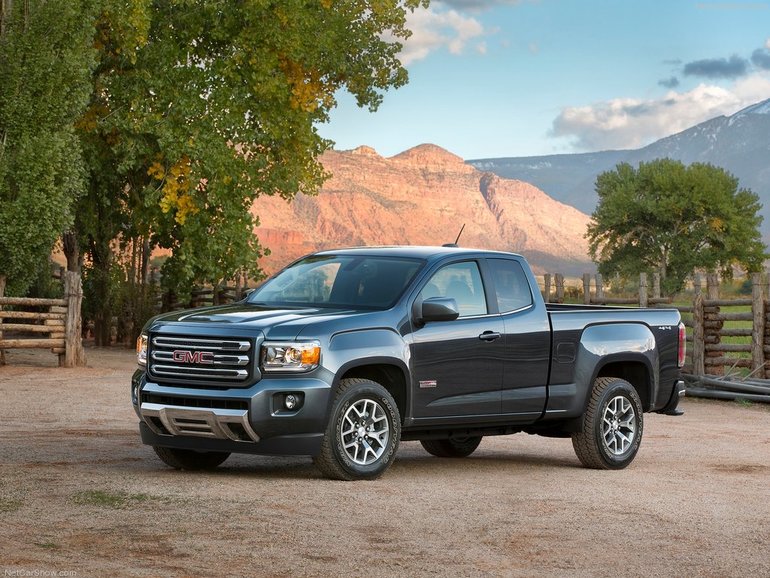 Before General Motors decided to bring back refreshed versions of the Chevrolet Colorado and the GMC Canyon, there wasn't many options on the market for buyers looking for a pickup truck that wasn't the full-size variety.
But that has changed now as the GMC Canyon gives buyers an opportunity to purchase a very capable pickup that is both agile and better suited for city use and smaller jobs. The Canyon is perfect if you do not need all the versatility and capability of the Sierra or Silverado, yet still want a pickup.
When the previous-generation Canyon left the market back in 2012, buyers turned to larger crossovers, or bigger trucks. That said, there is still a market for the midsize pickup, and GM wants to take advantage of it by offering the most modern and capable midsize truck money can buy.
As you would expect, the Canyon is much smaller than the Sierra. That said, it certainly still looks quite good with its rugged design that proves more modern yet still tough and muscular. We like how GMC was able to give the Canyon a tough look while keeping everything refined and stylish. Compared to the Colorado, the Canyon is a bit more elegant, and looks like it's more luxurious, although both received great comments for their overall design.
And although the Canyon is theoretically a midsize truck, there is still plenty of versatility and space. The bed size can reach six feet, and the interior is spacious and well-designed, accommodating owners that are tall without any difficulty.
Under the hood, there are two possible engines. First is a 2.5 liter four-cylinder engine that delivers 200 horsepower. A 3.6-liter V6 is also available and offers 305 horsepower and 269 lb-ft of torque. With that much power under your right foot, you can tow up to 7 000 lbs while the four-cylinder engine can tow up to 3 500 lbs. The Canyon gets 2x4 out of the gate, but you can also opt for 4x4 capability, and there are a range of versions and models to choose from within the family.
Starting at 22 395 $, the Canyon is also offered in SLE and SLT versions, with various configurations available. Owners get a standard six-speed manual or can opt for a six-speed automatic gearbox. To learn more about the 2015 GMC Canyon, contact us today at Bruce GM Digby!