The all-new 2015 Honda Fit - Stylish and more spacious
14/10/14
The all-new 2015 Honda Fit - Stylish and more spacious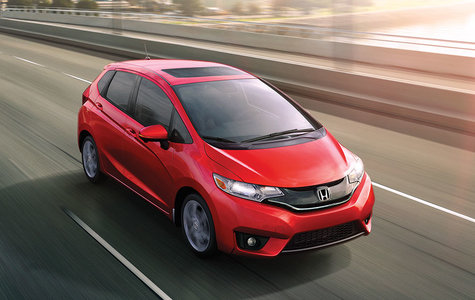 Honda's darling little subcompact hatchback is indeed a favourite within its category, due to excellent versatility, an affordable base price, and good visibility and fuel economy ratings. The all-new 2015 Honda Fit is more stylish and spacious than its predecessor, and has gained quite a few new features, ensuring it remains a top choice within its segment.
Available with a starting price of $14,495 MSRP at Bruce Honda, the all-new Honda Fit has been completely redesigned for the 2015 model year. Bolder and more aggressive than the previous 2014 model, the new Fit appears slightly bulkier, and therefore a bit sportier as well. Designers also paid close attention to the interior, making it more appealing for customers.
The vehicle itself feels slightly more spacious, although more concretely, the 2015 Honda Fit gains 4.8-inches of rear legroom due in part to a longer wheelbase. As for interior versatility, the Fit continues to offer its well-known Magic Seat that was originally created based on hours of observation from Honda designers, as they discovered how people at the supermarket stored their items. As a result, the Fit is able to offer owners the maximum space available from the small car.
What exactly does Honda's Magic Seat do? It allows owners to fold the rear bench with a 60/40-split either together or separately, slip them up, and recline the seats. Occupants can also remove the front seat head restraints and fold the seats back for added comfort.
Under the hood, buyers will find a 1.5-litre 4-cylinder engine with direct-injection that produces more power when compared to the previous 2014 model. The 1.5-litre generates a total output of 130 horsepower and 114 pound-feet of torque, and is mated to one of two new transmissions: a 6-speed manual transmission that is standard on all models, or a Continuously Variable Transmission that is available on the LX, EX and EX-L Navi trims, both of which replace the previous options. Those that opt for the CVT also have the option of getting steering wheel-mounted paddle shifters on the top two models, or an Eco Assist system offered on the LX and up.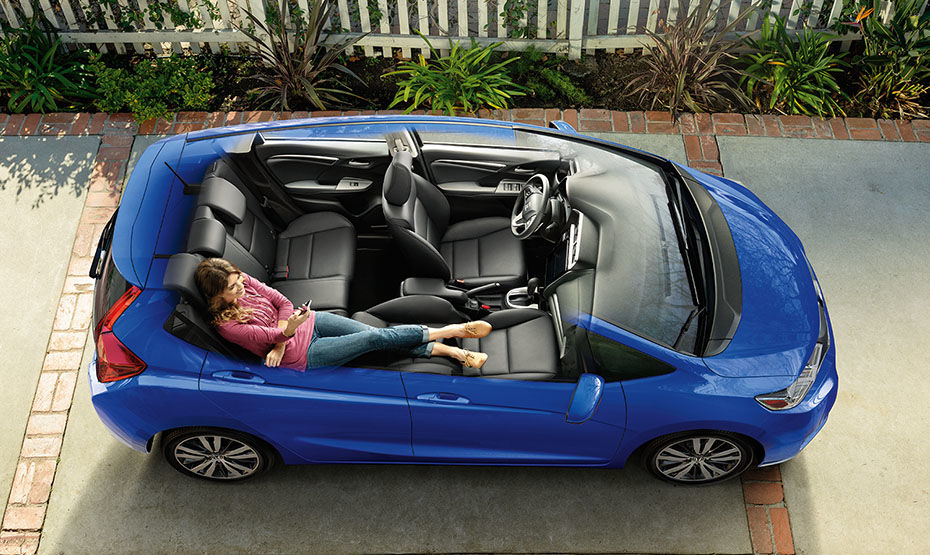 When driving the 2015 Fit, the hatchback feels snappier when in the city, and offers precise steering, predictable road manners, and a sharper, more confident feeling when entering a curve, an aspect that has improved for 2015. Fuel economy ratings have also improved when referring to the base DX model equipped with the CVT. The ratings are now set at 7.0/5.7 liters per 100 kilometers (city/highway), and a combined rating of 6.4 L/100km.
In terms of features, a blind spot display is standard as of the top two trims, and a multi-angle rearview camera is standard on all models. Elements like heated front seats, leather-trimmed seating surfaces, a navigation system, satellite radio, and Siri Eyes Free are available depending on the model.
The 2015 Honda Fit is a great choice for a subcompact car if interior space and versatility are a priority. Add the list of available features, the Honda Magic Seat, overall comfort, excellent visibility and good fuel economy ratings, and the Fit priced under $15K (MSRP) hatchback will assuredly win you over.
YOU MAY ALSO BE INTERESTED IN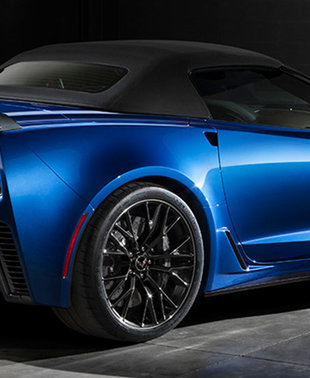 NEWS
19/04/16
Now, not only does the Vette go pretty darn fast, it looks good doing it too. The 2015 Z06 has a look unlike any other, constructed of hard angles, sharp lines and so much attitude, you'd be blind...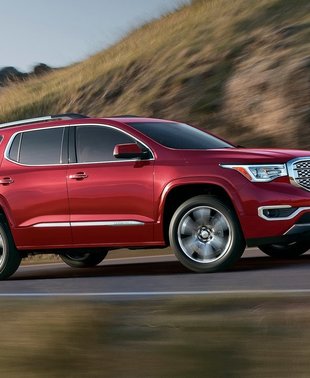 NEWS
10/02/16
Overall, the 2017 GMC Acadia is all about improved looks, usability, and performance.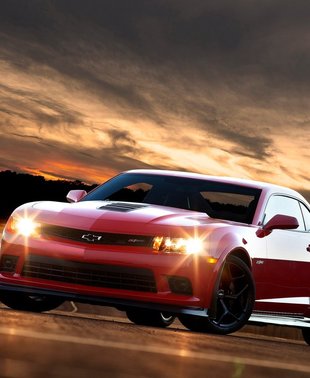 PRESS
22/07/15
Ah, the old days of American Muscle cars. Straight line strength, fat rear tires, and the smell of burnt fuel.
View All News & Videos