The 2014 Ford Focus ST
21/11/13
The 2014 Ford Focus ST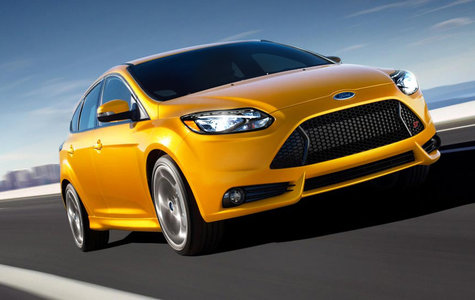 The most powerful model of the Ford Focus series is now available. The 2014 Ford Focus ST has a more aggressive styling and a more powerful engine.
The manufacturer offers the 2014 Ford Focus ST to satisfy fans of performance and driving pleasure. This hatchback presents one of the best economy to pleasure ratios of the class.
Equipped with a 2.0L GTDI EcoBoost engine, the Ford Focus ST offers a 252hp horsepower and a considerable torque of 270 pound-foot. Only a 6-speed manual transmission is available on this model. The Focus ST is very responsive to driver manoeuvring thanks to the firm steering and the outstanding handling.
The interior has a sporty style with among many features are the heated leather Recaro front seats that firmly wrap the driver and passenger. The rear bench offers ample legroom and head space suitable for taller passengers. As the previous version of the Focus ST, Ford used high quality materials and the interior style is very well done.
The 2014 Ford Focus ST is the vehicle for you if you want an efficient compact vehicle that offers great performance with a moderate fuel consumption of 6.2 liters per 100 kilometers. The Focus ST is a vehicle with great style and you must try to understand the pleasure of driving that it can bring you. Schedule a test drive today at your Bruce Ford dealership.
YOU MAY ALSO BE INTERESTED IN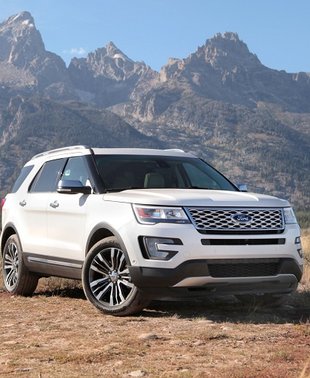 NEWS
14/09/16
Newly redesigned for 2016, the 2017 Ford Explorer doesn't just have a new look, it also has a new engine on tap, and the overall package is sure to appeal to a wide range of buyers and would-be...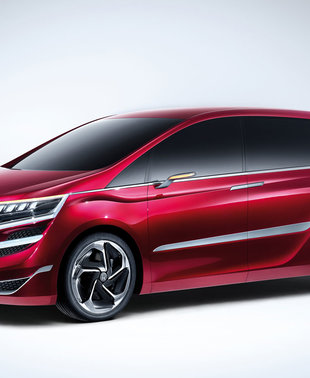 NEWS
29/04/15
When it comes to Honda, we often think of their popular Civic compact, the most popular car in Canada, or other rather popular models in the lineup like the Accord, the CR-V or the Fit.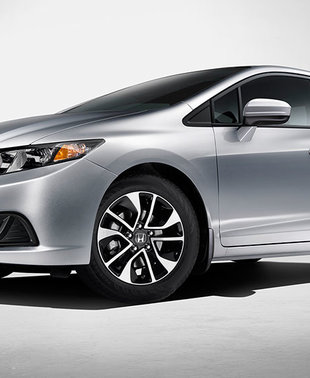 NEWS
27/03/15
Ah the Honda Civic. When people first come to Canada, they must think everyone gets a Civic for free the car is so popular. In reality, you do have to pay for a Honda Civic, and many, many... [...]
View All News & Videos