Hennessey takes the 2017 Ford F-150 Raptor to new heights
17/10/16
Hennessey takes the 2017 Ford F-150 Raptor to new heights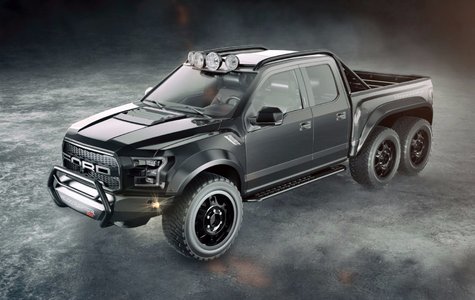 The all-new 2017 Ford F-150 Raptor is certainly a sight to behold with its massive front-end, huge wheels, rugged lines and powerful engine. But for some, that's not enough. That's why the folks over at Hennessey Performance decided to see just how far they could take the F-150 Raptor. The result is a six-wheeled monster that you can put in your driveway for just under $300,000 US.
The Hennessey Ford F-150 Raptor is out of this world
For those who are not familiar with Hennessey, we'll provide a bit of background. Based in Sealy, Texas, the company specializes in tuning mostly American vehicles, although they have also tuned Japanese and European models as well.
What Hennessey does is take the base model, and basically flip it on its head. Modifications include looks, interior, and wheels; but the most important area where Hennessey truly works its magic is under the hood. By retuning and sometimes replacing the engine of the model it is customizing, Hennessey ends up with unbelievably powerful variants of already-powerful vehicles.
Back to the 2017 Ford F-150 Raptor Hennessey. Called the VelociRaptor, it's nothing like the original Raptor. Firstly, it has six wheels. Secondly, everything else has been replaced or tweaked including the rims, the suspension, the front and rear bumpers and the tires.
Under the hood, two turbochargers are added which pushes power up to 600 horsepower compared to the original Raptor's 450 hp.
The likelihood of seeing a VelociRaptor on the road is quite small. But that doesn't mean it's not impressive, just like the new 2017 F-150 Raptor is impressive with its 3.5-liter EcoBoost engine that will not only be more powerful than what we had in the previous Raptor, but also more efficient as well.
To learn more about the 2017 Ford F-150 lineup, contact us today at Bruce Ford!
YOU MAY ALSO BE INTERESTED IN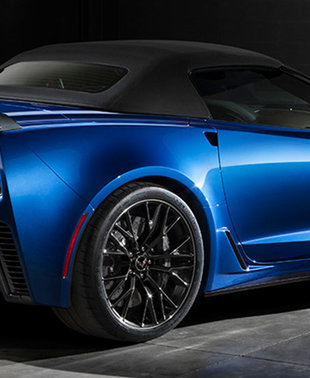 NEWS
19/04/16
Now, not only does the Vette go pretty darn fast, it looks good doing it too. The 2015 Z06 has a look unlike any other, constructed of hard angles, sharp lines and so much attitude, you'd be blind...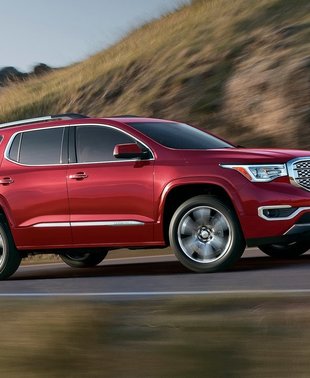 NEWS
10/02/16
Overall, the 2017 GMC Acadia is all about improved looks, usability, and performance.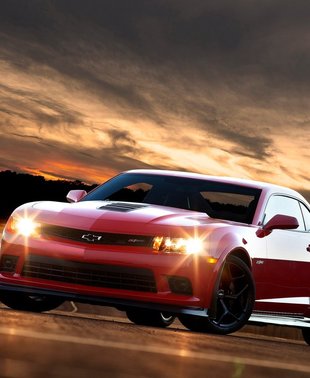 PRESS
22/07/15
Ah, the old days of American Muscle cars. Straight line strength, fat rear tires, and the smell of burnt fuel.
View All News & Videos