2017 Honda Ridgeline: Innovative Workhorse
21/01/16
2017 Honda Ridgeline: Innovative Workhorse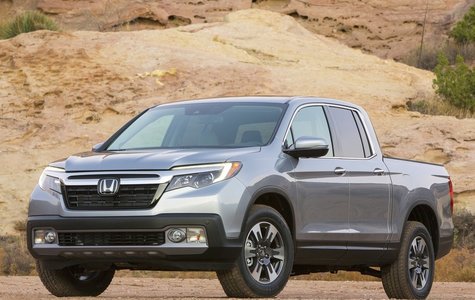 Honda chose the 2016 North American International Auto Show to reveal its offering in the midsize pickup segment, the second-generation Ridgeline.
Ready to Take on the Competition
The 2017 Honda Ridgeline was known for its quirky and innovative nature over the competition, and for this next generation, the Japanese automaker has kept its personality and innovation intact.
The dual-opening tailgate (flip down or open sideways) remains, as does the under-floor storage bin (that's also washable with a drain for being hosed out) in the bed. Honda's increased the bed size more than 5" in width and 4" in length. Payload capacity is in the 1,600lbs range.
One of the more intriguing new features is the available 8-speaker sound system that integrates speakers into the bed as well as in the cabin.
Honda has equipped the 2017 Ridgeline with a 3.5L V6 that produces 280 horsepower and 262 lb-ft of torque coupled with a 6-speed transmission and AWD. It's clear Honda had "workhorse" in mind when they redesigned and re-engineered the Ridgeline. This midsize pickup is set to take on the competition, and take it on fiercely.
With an exterior design that's clearly heavily influenced by the Pilot, the Ridgeline features Honda's design language up front and keeps its look in line with the rest of the Japanese automaker's lineup. Stylish and conservative, the Honda Ridgeline is a pickup for those with a more refined palette, in the market for a truck capable of doing the job without looking too rugged and rough around the edges.
The Best of Honda
Honda sensibility and functionality translate into the cabin as well, where a user-friendly HMI is found along with comfortable seating and plenty of space. With push-button start, a full-colour 8" touchscreen that features Apple CarPlay and Android Auto compatibility, the Honda Ridgeline is as hi-tech as it is practical.
To find out more about the brand new second-generation 2017 Honda Ridgeline, head down to Bruce Honda to speak to one of our experts. Don't forget to book a test drive!
YOU MAY ALSO BE INTERESTED IN
NEWS
28/06/16
There are plenty of compact sedans on the market, and that's good news for buyers.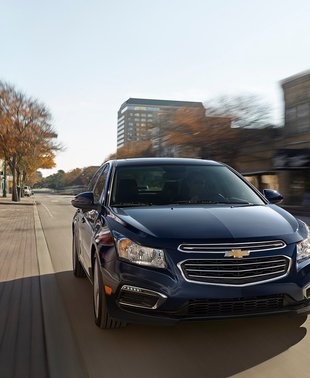 NEWS
29/12/14
Introduced in 2008, the Chevrolet Cruze has become a major player in the compact car category.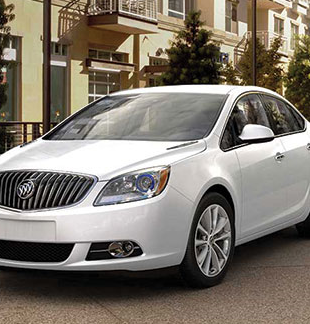 NEWS
22/10/14
Buick's compact sedan, the Verano, is the first vehicle of its kind to be marketed by the automaker since the Buick Skylark of the '90s. It an entry-level luxury vehicle within the Buick lineup.
View All News & Videos