2017 Honda Civic Hatchback: #CivicNation is strong with this one
19/04/16
2017 Honda Civic Hatchback: #CivicNation is strong with this one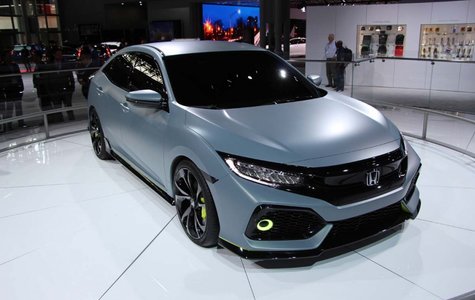 So, we were given the brand new 2016 Honda Civic Sedan, then the all-new and absolutely awesome-looking 2016 Honda Civic Coupe. And now Honda's pulled out all the stops and revealed the super-cool and uber trendy Honda Civic Hatchback. Too many models you say? Never enough, we say!
This hatchback version, which made its debut at the New York Auto Show just a month ago, joins one of the sportiest and most extensive Honda Civic lineups in the vehicle's 44-year history. This 10th generation Civic is stellar in so many ways from its design to its performance and everything in between.
Canada's Number One Car Just got Better
Honda has confirmed that the 2017 Honda Civic Hatchback will feature the brand new 1.5L turbocharged mill and that it will be possible to pair it with the manufacturers 6-speed manual transmission (bliss) for the ultimate in driving pleasure when behind the wheel of the hatchback.
Now, let's take a moment to discuss the design of the 2017 Honda Civic Hatchback, shall we? The Sedan was shocking in a good way, and the Coupe brought it all together nicely in an even more modern and robust package. The Hatchback, however, really blows it out of the water with a design that's modern, edgy, youthful and absolutely perfect for the Honda Civic buyer and the #CivicNation.
The Civic Hatchback Can't Come Soon Enough
Inside the 2017 Honda Civic Hatchback you'll find interior amenities like those in the sedan and coupe, including available Apple CarPlay and Android Auto, as well as quality materials and a design that's both easy to live with and stylish. Really, what more would you expect from the bestselling Honda model in the lineup?
Of course, further details about interior space and trunk capacities will be released closer to the actual vehicle's production date, but really the most important facts to know are that this little Civic Hatchback will be turbocharged and offer a manual transmission.
The 2017 Honda Civic Hatchback will be produced at the Honda of the UK Manufacturing plant in Swindon.
To find out more about the all-new upcoming 2017 Honda Civic Hatchback, head down to your local Bruce Honda dealer today to speak to one of our experts. And even though you can't drive this particular model yet, you'll want to check out the sedan and coupe models just to whet your appetite for the upcoming hatchback version, so book a test drive!
YOU MAY ALSO BE INTERESTED IN
NEWS
21/06/16
The all-new 2016 Chevrolet Cruze was updated and improved in all the right ways, with a decidedly more attractive exterior look, as well as an upgraded interior that brings the Cruze squarely into...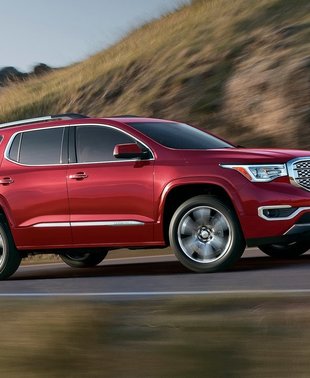 NEWS
10/02/16
Overall, the 2017 GMC Acadia is all about improved looks, usability, and performance.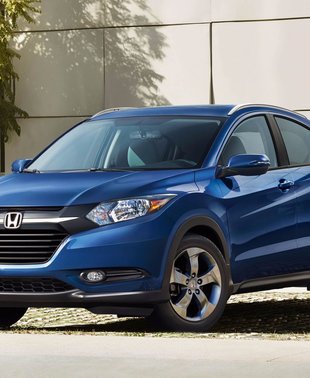 NEWS
30/09/15
Consumers are loving every second of it.
View All News & Videos