2016 GMC Sierra 1500: Take it All On
26/05/16
2016 GMC Sierra 1500: Take it All On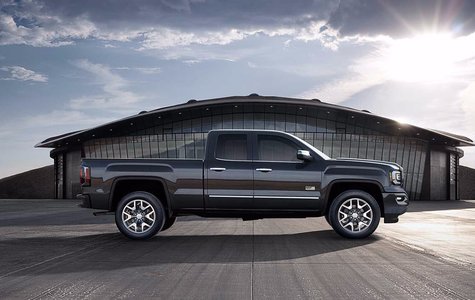 The Americans have the pickup market mastered, there's absolutely no denying that. There's also no denying that the best-looking pickup currently on the market hails from GMC and is none other than the new 2016 Sierra 1500. When it comes to trucks, it's about so much more than just good looks. Is it a hard worker? Does it get the job done? The answer to both those questions is a resounding yes when it comes to the 2016 GMC Sierra.
Personalize Your Pickup
Pickups are renowned for their ability to be customized and personalized down to the smallest detail to suit the needs and wants of very specific truck buyers, and the 2016 GMC Sierra is no exception. You can truly make your Sierra yours: make it as comfortable and stylish as you wish or as rugged and hardworking as possible -- your call! There are three well-equipped models to choose from (to start), with a bevy of cab and drivetrain options to choose from amongst those three.
To start, there are four engines available in the 2016 GMC Sierra 1500: an EcoTec3 4.3L V6 with FlexFuel capabilities that produces 285 horsepower and 305 lb-ft of torque (standard on Sierra and SLE models); an EcoTec3 5.3L V8 with either Active Fuel Management or FlexFuel (which is optional on Sierra and SLE models, and standard on the SLT) that produces 355 horsepower and 383 lb-ft of torque. Then there is also a 5.3L V8 FlexFuel mill that is optional across the board. At the top of the performance grid sits the EcoTec3 6.2L V8 with Active Fuel Management and 420 horsepower and 460 lb-ft of torque. That particular engine is only available as an optional engine on SLT models.
For even more personalization and to set up your 2016 GMC Sierra just the way you want, there are also available trailering packages, transfer case options, and a choice between two transmissions (6-speed automatic or 8-speed automatic) that offer two overdrive gears along with tow/haul modes.
The 2016 GMC Sierra also offers up box sizes that range from Regular to Standard to Long Box, and even the cab can be had as a two-door set up, Crew Cab or Double Cab. The combinations seem endless.
Workhorse, Business-Class, or Both -- It's Up to You
Now, don't think that just because you've opted for a hardworking pickup that you can't live in a bit of luxury and comfort as well. Don't worry -- the 2016 GMC Sierra offers available satellite radio, Bluetooth, USB port, along with available leather seating (that can be heated and cooled). Safety features such as lane departure warning, forward collision alert, and front/rear park assist features, along with OnStar also make the GMC Sierra uber safe for all on board.
To find out more about one of the toughest trucks out there, the 2016 GMC Sierra, and all it has to offer head down to your local Bruce Digby GM dealer today to speak to one of our experts. And don't forget to book a test drive, too.
YOU MAY ALSO BE INTERESTED IN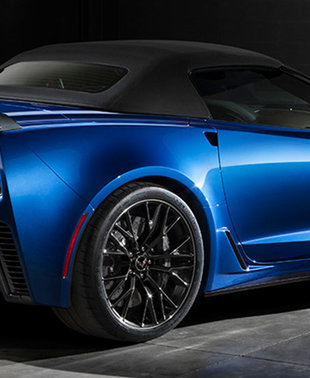 NEWS
19/04/16
Now, not only does the Vette go pretty darn fast, it looks good doing it too. The 2015 Z06 has a look unlike any other, constructed of hard angles, sharp lines and so much attitude, you'd be blind...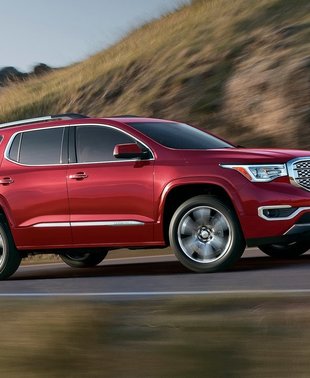 NEWS
10/02/16
Overall, the 2017 GMC Acadia is all about improved looks, usability, and performance.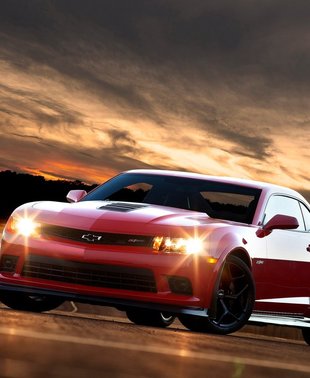 PRESS
22/07/15
Ah, the old days of American Muscle cars. Straight line strength, fat rear tires, and the smell of burnt fuel.
View All News & Videos