2016 Ford C-Max: Efficient Versatility
31/03/16
2016 Ford C-Max: Efficient Versatility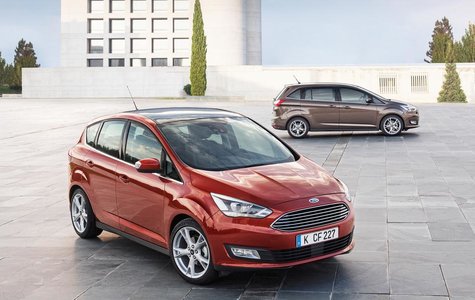 The 2016 Ford C-Max is back this year and it continues to pack an impressive combination of fuel-efficiency and versatility. Just by looking at it, you know the 2016 Ford C-Max is capable of being the perfect family vehicle with plenty of space in front, in the back and in the cargo area.
What you may not see right away, however, is the impressive hybrid technology that makes the C-Max one of the best vehicles on the road in terms of fuel economy.
Two Hybrid Versions of the 2016 Ford C-Max
There are as two versions of the 2016 Ford C-Max offered to consumers: The first is the base hybrid model which is powered by four-cylinder 2.0-liter engine that delivers 141 horsepower and 129 lb-ft of torque. This engine is mated to a continuously variable automatic transmission and is also combined with a 35-kW electric engine that is powered by a 1.4-kWh lithium-ion battery.
These two engines allow the 2016 C-Max to average 5.6 liters per 100 kilometers in the city, and 6.4 liters per 100 kilometers on the highway when it comes to fuel consumption. The average fuel economy rating is set at 6.0 liters per 100 kilometers.
The 2016 Ford C-Max ENERGI is powered by the same gasoline engine as the hybrid variant, but gets a beefier 7.6-kWh lithium-ion battery which allows it to travel 33 kilometers on electric power alone, which means in other words that you are not burning a single drop of fuel. It will take about 7 hours to charge up the C-Max using a traditional power outlet, or 2.5 hours with a 240 volt current.
You can see the total specs for the engine here.

The 2016 Ford C-Max is a Car that Doesn't Drive like a Hybrid
Most consumers think that hybrid vehicles drive differently than other vehicles. In most cases, they are right. However, when it comes to the 2016 Ford C-Max that is not at all the case as most will notice immediately that it drives quite like a traditional gasoline-powered vehicle. Accelerations are predictable and fluid, and so is braking. What you notice is how quiet everything is at startup and when using only the electric motor, but most would agree that a quieter cabin is always a good thing.
Also, surprisingly, the 2016 Ford C-Max is quite springy and dynamic on the road, and handling is rather sporty -- something you might never have expected from a versatile vehicle focused on maximizing fuel economy.
To learn more about the 2016 Ford C-Max, contact us today at Bruce Ford.
YOU MAY ALSO BE INTERESTED IN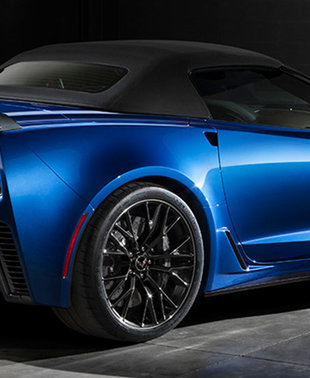 NEWS
19/04/16
Now, not only does the Vette go pretty darn fast, it looks good doing it too. The 2015 Z06 has a look unlike any other, constructed of hard angles, sharp lines and so much attitude, you'd be blind...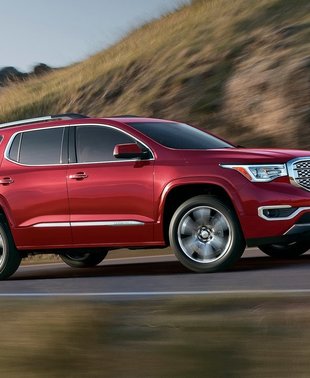 NEWS
10/02/16
Overall, the 2017 GMC Acadia is all about improved looks, usability, and performance.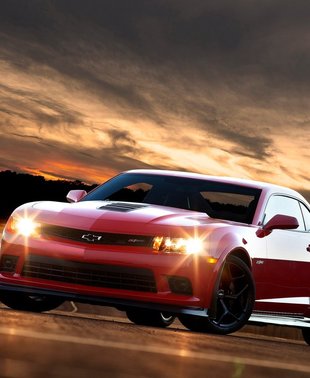 PRESS
22/07/15
Ah, the old days of American Muscle cars. Straight line strength, fat rear tires, and the smell of burnt fuel.
View All News & Videos