2016 Chevrolet Cruze: Second time's a charm
21/06/16
2016 Chevrolet Cruze: Second time's a charm
If you thought the previous generation Chevrolet Cruze was a real winner, then you might wanna sit down to read the following. Chevy's stepped it up a few notches with this latest edition of the already bestselling (globally) sedan from its lineup. If you think you can't improve on perfection, think again. Updated in all the right ways. This new Chevy Cruze is set to take the top spot again – and with a hatchback version on the horizon (and the return of the diesel version likely in the coming year for North America), it seems like this model can really do no wrong.
The new Cruze is rising
For starters, Chevrolet's drastically improved the exterior look of the Cruze with a serious departure from the previous generations boxy, plain looks. Instead, the Cruze now sports a smooth-flowing silhouette that's very much in line with the auto industry's current trend of coupe-like four-door sedans.
The most drastic change was made to the rear where there's plenty to pay attention to with an all-new rear bumper and decklid spoiler with improved taillights, as well. And, of course, Chevrolet's signature golden bowtie features front and centre in the all-new front grille and front fascia, which also shares a great deal of family resemblance to the all-new Malibu.
Step inside the 2016 Chevrolet Cruze and you'll immediately notice a remarkable improvement to the quality of the materials used, as well as amenities on offer. For starters, there's a standard 7" colour touchscreen (optional 8") that features Chevrolet's MyLink, as well as Apple CarPlay and Android Auto. There's even standard WiFi hotstpotting and 4G LTE in ever Cruze model to keep you connected on the go.
Try it… you'll love it!
It turns out that the 2016 Chevrolet Cruze's road manners are as agreeable as its all-new look and interior features. Equipped with a redesigned (and lighter) 1.4L turbocharged 4-cylinder engine, the Cruze produces 153 horsepower and 177 lb-ft of torque. The standard 6-speed manual transmission is also lighter than the available 6-speed automatic, which aids in the approximate 250 lbs of weight-saving Chevrolet accomplished with the all-new Cruze.
Chevrolet managed to take a good thing and make it better with the all-new 2016 Chevrolet Cruze. Building on what was already good, Chevy added all the right extra bits and pieces to bring the Cruze squarely into the modern automotive market, and in a way that will surely keep it in that top spot and appeal to returning customers and new buyers all the same.
To find out more about the 2016 Chevrolet Cruze, head down to your local Bruce GM Digby dealer to speak to one of our experts, and don't forget to book a test drive, too.
YOU MAY ALSO BE INTERESTED IN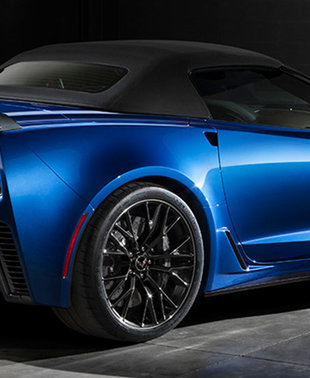 NEWS
19/04/16
Now, not only does the Vette go pretty darn fast, it looks good doing it too. The 2015 Z06 has a look unlike any other, constructed of hard angles, sharp lines and so much attitude, you'd be blind...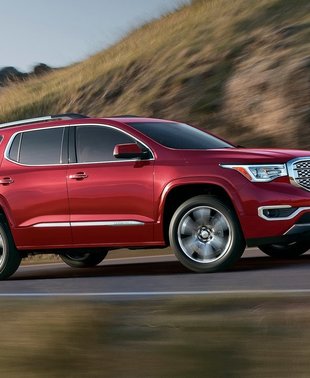 NEWS
10/02/16
Overall, the 2017 GMC Acadia is all about improved looks, usability, and performance.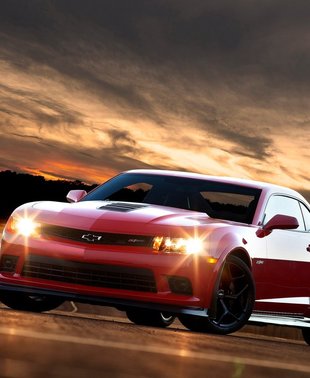 PRESS
22/07/15
Ah, the old days of American Muscle cars. Straight line strength, fat rear tires, and the smell of burnt fuel.
View All News & Videos