2016 Chevrolet Cruze: If You Thought It Was Good Before...
21/06/16
2016 Chevrolet Cruze: If You Thought It Was Good Before...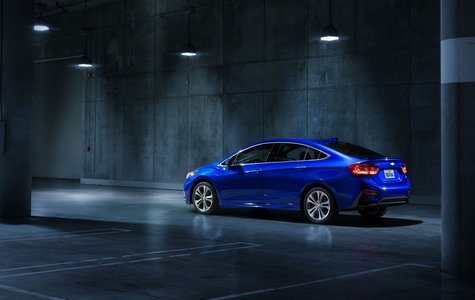 So, you thought the previous generation Chevrolet Cruze was a winner? Well, you're in for a real treat with the latest, all-new model from the Golden Bowtie manufacturer. While Chevy might herald the Silverado pickup as the bread-winner in the US, globally their bestselling vehicle has been the Cruze sedan, and with good reason. Now with upgraded interior tech features, and all-new look and even a hatchback version on the horizon, the Cruze is set to take the top spot again.
Let's start with the overall new look. Gone are the boxy, sctioned-off days of the Cruze's look. Here to stay are sleek, smooth silhouettes and a shape that's becoming all too familiar in the auto industry: a coupe line with four doors. Overall, there's more detailing and attention paid to the exterior, especially the rear. And up front, the family connection to the all-new Malibu is immediately apparent. Chevrolet's bowtie features front and centre, and gives the Cruze a classy front grille that's sure to make a statement on the road.
Better Than Ever!
Inside, the 2016 Chevrolet Cruze is also markedly improved with an all-new 7" (and an optional 8" available, as well) touchscreen that not only features available MyLink, but also Apple CarPlay/Android Auto. The new Cruze also offers standard WiFi hotspotting and 4G LTE data connection for those who want and need to stay connected on the go. Interior space has also been improved with an added 2" of rear knee room.
With all that interior comfort and such a great exterior look, how's the drive? Well, we're happy to report that the Cruze's road manners are just as agreeable. Equipped with a 1.4L turbocharged Ecotec mill, the new Cruze pushes out 153 horsepower and 177 lb-ft of torque. Of note: Chevrolet managed to shave a bit of weight off this latest model (approximately 250lbs). The 1.4L was made lighter and the standard 6-speed automatic transmission is also lighter than the available 6-speed automatic, which all work towards improved performance and better fuel economy numbers.
Beauty and Performance All in One
The all-new 2016 Chevrolet Cruze was updated and improved in all the right ways, with a decidedly more attractive exterior look, as well as an upgraded interior that brings the Cruze squarely into the thick of tech-driven competition. Add a lighter engine block with just-right performance numbers along with improved fuel efficiency, and lots of comfortable interior space, and you've got yourself a real winner here.
To find out more about the 2016 Chevrolet Cruze, head down to your local Bruce GM Middleton dealer to speak to one of our experts, and don't forget to book a test drive, too.
YOU MAY ALSO BE INTERESTED IN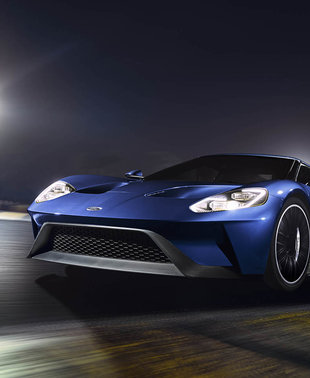 NEWS
29/08/16
Although the GT sits at the top of the Ford hierarchy, buyers in Middleton, Nova Scotia can still get a taste of what powers the beast as its EcoBoost technology is found in almost every new Ford...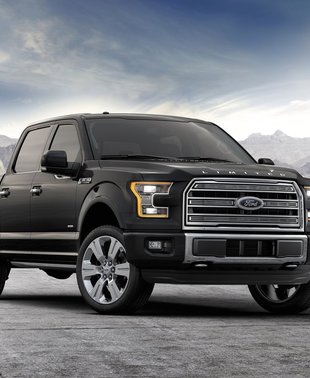 NEWS
31/05/16
When Ford redesigned the current F-150, they took a drastic turn by using aluminium in the development of the F-150, a decision that is already paying dividends.
NEWS
13/05/15
For a car that's been around for 50 years, the Ford Mustang sure isn't showing its age. Now in its sixth generation, the 2015 Ford Mustang might just be one of the most attractive and fuel... [...]
View All News & Videos