2016 Hyundai Tucson
PREMIUM
The all-new 2016 Tucson goes beyond what you would expect in a compact SUV with an ingenious design that breaks away from convention. Re-engineered for excitement and versatility, the 2016 Tucson delivers sporty driving dynamics and a completely redesigned platform that maximizes interior space and is ¬filled with advanced safety technology. The result? A vehicle that is fun to drive, easy to load, and helps keep you safe on the road.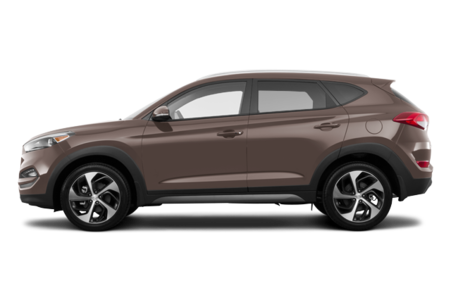 * Suggested retail price of the manufacturer. Shipping and preparation included. Does not include taxes. Certain conditions apply. Offer subject to change or cancellation without notice.
Ask us for current Special Offers
..